angelfield
l a t e s t n e w s
Here's the latest from the world of the mighty 'Field.
For older stuff, check out the archive of old news
Sat 19th Aug 2006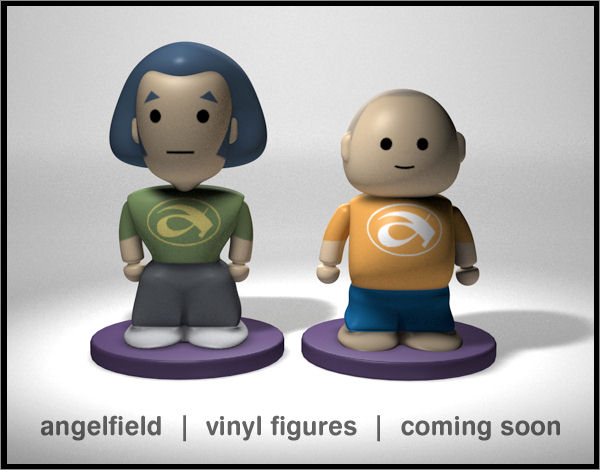 May 2005
The finished track!
The latest song is called 3 Words and is really not half bad.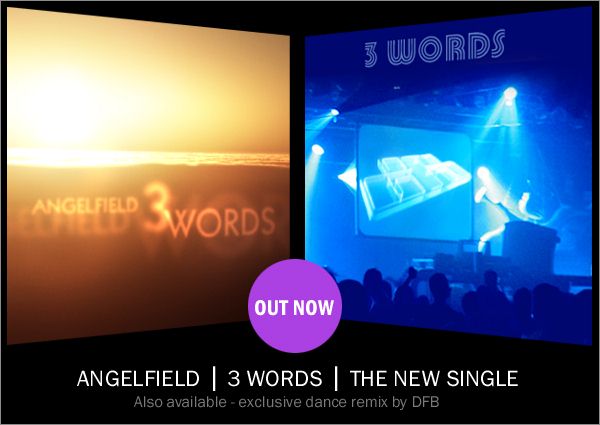 Thu 5th May 2005
Another new song...!
A shiny new mp3 awaits our Platinum Members in their special private area ;)

Platinum Member login
Sun 12th December 2004
We're back...!
Yes, the first rehearsal in a little while just happened. A brand new song is now officially in the pipeline. Our Platinum Members can find an mp3 of it in their special private area ;)

Platinum Member login
Tue 30th November 2004
Yes. That is the sound of wedding bells...!
Ah... bless!
Check out the bride and groom here!
Sun 15th November 2004
Is that the sound of wedding bells...?
Well, who would have thought it. Rumours abound that someone in the band is getting married. Who can it be?? (answers on a postcard please)
More details to follow and maybe photos of the hen/stag night (taste and decency permitting!). And no, Angelfield won't be playing at the reception!
Sun 26th September 2004
New CD - available to BUY!! For real!
The new 'Second Sunny Day' EP is available to buy from the Angelfield Store for $8.99 (US dollars that is...). Which amounts to well under 9 quid in proper money once you factor in the handling charges and shipping from the States. And we won't be making a single penny on any of them. No sir. Angelfield are a non-profit making organisation (like we have an option....).

Delivery to UK addresses in 7-14 days. Secure credit card transaction etc etc. This isn't a CD full of low-quality MP3s. Oh no, it's a perfect digital recording of our actual racket. Guaranteed never to have left the digital domain. Which is a good thing..... right? Go on..... Buy it!
BUY IT!!
Sun 12th September 2004
At last.... music
MP3s available to download. Grab 'Second Sunny Day' and 'Newton' while you can! Visit the audio page to get them. Remember to pop a message in the guestbook if you decide to download them.

Information about the latest EP can be found on the discography page.
Fri 27st February 2004
Angelfield - for Easy Guitar!
The complete Angelfield songbook is taking shape - selected individual songs are available as PDF files on the lyrics page. All the currently available sheets are collected in one sumptuous printable volume... check back for updates!
Sat 31st January 2004
Time for Rock ! (again)
Here we go! The band manage to pencil a rehearsal in for March 2004. Watch this space! Actually, forget that. By all means watch this space, but the most you're likely to see is 'Angelfield have rehearsal' sometime in March, probably followed by 'Angelfield toy with the idea of another gig' sometime in early 2005.