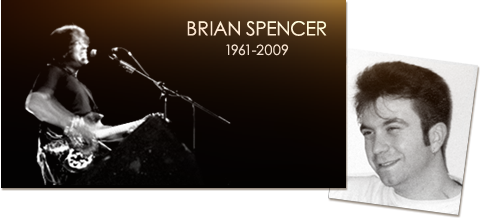 a message from angelfield
Between 1997 and 2003, angelfield made a few public appearances. Just a handful each year.
Anyone who saw us back then probably thought we were just a bunch of family and friends having a laugh. And they'd have been right...
Of course, angelfield was all about family and friendship. But it was also about the music - writing songs, rehearsing them, recording them and (very occasionally) playing them live.
And right at the creative heart of it all, was Brian.
He was a hugely talented songwriter and musician. And a good friend. Brian has left behind a rich legacy of songs and lyrics. A few lucky folk will have cherished memories of seeing him perform his music live in front of an audience. And some might listen to recordings of his music and maybe for a little while it will seem like he hasn't gone at all.
We miss you Brian.
For all the good times - heartfelt thanks,
angelfield
Copyright angelfield © 1999- forever